Crowded House: Farewell to The World
A fraction too far for Household harmony - By CLARE KERMOND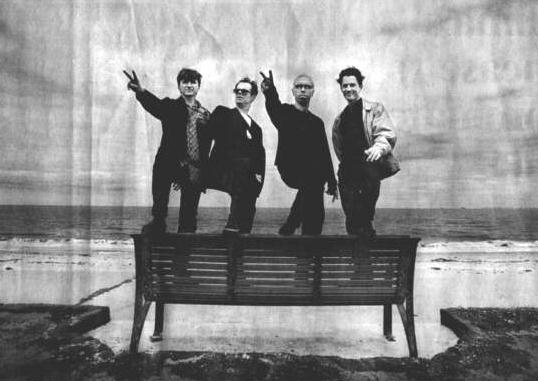 'It's been a brilliant journey.'
That's how the songwriter Neil Finn saw the end of Crowded House after 10 years as one of Australia's most successful rock groups.
At their last news conference yesterday, the group was in the mood for a wake, not a funeral. Whatever tensions had occurred along the way, the four musicians wanted to remember the good times.
As the drummer, Paul Hester said: "we used to say 'gee, I envy us.'".
On Saturday, Crowded House will perform for the last time on the steps of the Sydney Opera House in a benefit for the Sydney Children's Hospital and the Australian Cord Blood Bank, which collects umbilical blood for use in the treatment of childhood cancers.
Group members said yesterday they had been forced apart by distance more than internal dilemmas.
Finn said the group started to grow apart when he moved to New Zealand two years ago. "For a band, you have to be hanging out in the same town,' he said.
All four members have embarked on new projects. Finn will work in his recording studio on "a mixture of my own introspective, monkish work habits and...influences from outside".
Hester said he was seeking offers to do a music show on television. Nick Seymour is playing in a new band and working on a record with his brother Mark, and the guitarist Mark Hart is awaiting the arrival of a child.
Crowded House was formed after the break-up of the successful New Zealand band Split Enz. One of Finn's few regrets yesterday was that Crowded House never achieved the success it deserved overseas.
Asked if he had felt haunted the fame of Split Enz and might also suffer from the shadow of Crowded House, he said: "I don't regard it as a skeleton (in the closet); it's a fine suit of close that I used to wear; I wear them with pride."
The Age - Wed 20th Nov 1996
---